Bellydance Sheet Music for all instruments! Free makam and rhythm sheets upon request!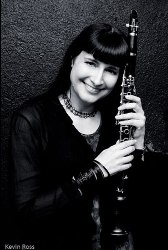 Welcome to BellydanceSheetmusic.com! Your online home for Middle Eastern and Mediterranean sheet music scored and transcribed by me, Melissa Murphey of Ishtar. This website is the destination for musicians who wish to play music together at Pennsic and other SCA events, as well as to sit in with Ishtar, Pittsburgh's BellyRock Band.


Middle Eastern and Mediterranean music is fun to play on any instrument. Ishtar's entire catalog is available as sheet music for anyone to play this music. I encourage everyone to pick up their instruments and play along!
Please contact me via
Facebook
if you have any questions. Or at
melissa.murphey91
AT
gmail
DOT
com
Purchasing sheet music is as simple as emailing or messaging me on Facebook. Let me know the instrument you are playing and the titles of the songs you want to buy. Individual songs are $3.00 (except few songs which are $4.00 each) After payment though Paypal, I will email your pdfs within 2 days to the account attached to your Paypal account. If you prefer the pdfs emailed to a different account, you must specify. Sheet music books are $45 and have shipping included. US mail only. International mail is negotiable.
I began playing clarinet at age 10 at Jennerstown Elementary School. I played typical school band music until I was 22, when I put the clarinet away because I knew I wasn't Pittsburgh Symphony material! In 2001, I attended Pennsic War, a medieval re-enactment event held north of Pittsburgh and discovered Turkish folk music for bellydancing. The clarinet was never so sweet sounding! Immediately, I pulled my clarinet out of my closet and began to play again in 2001, this time focusing only on Mediterranean songs.
In 2006, I co-founded the bellydance band,
Ishtar
with Jeff Chmielarski on bass and added Ian Greene on darbuka and Tom Estlack on guitar in 2013. Ishtar often performs with several guest musicians, including Julian Broughton, Ayleeza Quatrocchi and Brett Zwerdling.
---